LADY FATHER ON "THE MAIN THING:
(If you're coming from my Facebook page, scroll down to the 3rd paragraph beginning…First…)
It's Wednesday night and I've just returned from playing Hand-and-Foot, a card game sort of like Canasta, with some friends in my apartment house. I tell you that because I've been grappling with book marketing and SEO and re-structuring my website (http://ladyfather.com) for the last 3 days and it was SO good to relax with some great friends (we're all about the same age – from 63 to 95
😊
)and we all enjoy each other's company as well as playing cards. It was SO good to get away from my computer and the million things I have to do to make the whole world find and love my website and then find and buy and love my book, "Lady Father." I have taken so many notes on so many different documents that it'll take another 3 days to merge them all together into one plan.
Ah well…the perils of selling a book on the internet. What I'm learning, which is the point of all this rambling, is this: make the main thing the main thing. I'm sure you've all heard that saying before so here's how it applies to me right now. I wrote a book about my journey towards and through and after ordination in a world that hadn't quite gotten its mind around women's ordination. It was important for me to write this book for several reasons.
First – it was important for me to tell my story. As joyful as it was, it was also painful and it was a story that needed to be told not only for my own spiritual health but also for the world that was so busy figuring out who could be ordained that it was ignoring the turmoil that was going on in the church.
There was turmoil in the hearts or those who felt called to ordination and were either refused entrance into the process or those, like me, who were admitted to the process only to be treated like second-class citizens. There was also turmoil in the hearts of those watching as women slowly but surely wormed their way (what it looked to them) into a traditionally male priesthood that they were determined would remain such.
There was also turmoil in the hearts of those who cheered women on from the sidelines, some not even letting on for fear of being ostracized, watching and waiting as women like me slowly but surely made their way through the process only to be victims of the "glass ceiling" syndrome (not just in terms of monetary issues but more importantly in terms of authority and respect for the collar no matter whose neck it encircled).
There was turmoil in the hearts of priests and bishops throughout the church as they struggled with their own biblical and spiritual beliefs about the whole issue. Bishops like mine (the Rt. Rev. C. Claude Vache') agonizingly dealt with their own changing ideas about women being priests in the face of the anger and betrayal felt by those who had elected them on the basis of their adamant opposition to women's ordination. These people had been certain that the Bishops they elected would NEVER have a change of heart. When the change came, the anguish could be heard throughout the Diocese, indeed the whole church.
Lastly, there was turmoil in the hearts of the people in the pew – those who either weren't interested in the drama working itself out in their church or who were just waiting to see how God worked it all out in the end. For most of those people, whatever would happen must be God's will and they were all right with that. My parents fell into that category. When I told them my plans to go to seminary, my Dad said, "OK" and my Mom said, "What!!!???" Once we hashed it all out and I explained what it felt to be called by God to do something as crazy as this, they both fell in behind me in parental support. I'm not sure they really believed it was all right, but by ordination day they did and I'm sure they felt it must have been truly ordained by God and so it was right.
That, my friends was the main thing that many people neglected or just plain refused to make the main thing. So many were so busy fighting for a tradition that seemed like the main thing to them, that they couldn't keep their sights trained on what God was doing in the whole process. What a joy it would have been if the whole church had lifted it up to God and then waited for Him to work it out in His own time. So many feelings would not have been hurt and so many people would not have left their beloved Episcopal Church for places where their main thing was still the main thing.
For me, I'm thankful to God for patiently and steadily bringing people like me through the fire to a place of joy in ministry in His name. I'm thankful to God for patiently and steadily bringing Bishops like mine through the same fire to a place of certainty that his hands truly belonged on the heads of those, male and female, whom God had brought through the fire to be ordained for His work. And I'm thankful to God for caring for and nurturing those who watched and waited for Him to make His will known.
As we sit on this side of history in a church where women serve on many levels of church leadership, I am so thankful that, even though there are people who still use gender to bring pain to women struggling to do God's work in the face of sometimes blatant discrimination, there are so many more who find themselves loved and respected as they labor with their people to do God's work in the world. That's my proof that the main thing is still the main thing.
  ============================================  
NEVER A DULL MOMENT
  You guessed it – another update. I have spoken with my publisher and I now have a plan for the rebirthing of "Lady Father." It will take some time so the book will not be available on Amazon.com right way. However, if you are interested in purchasing a copy, let me know. If there is enough interest, I can make it available or have some here and can send you one. I'm a little hesitant about buying some without knowing the interest level. So if you have a social media page, I would appreciate it if you would share my book and invite those interested in purchasing a copy of the book to message me on Facebook (
https://facebook.com/ladyfather
) or contact me here on this site by clicking on CONTACT at the top of any page and using the sign up form to let me know. As always, I so appreciate your visiting my website and I wish you Godspeed on your journey.    ==============================================
NEWEST UPDATE!!
  Now that I am totally retired I am returning to my website and my Facebook page in an effort to re-connect with so many friends and relatives. I was amazed when I went through my Friends list and found people whom I hadn't talked to in years – kids from my former youth group in Colonial Heights and in the Diocesan youth program, students and faculty from Sewanee, priests from both the Diocese of Southern Va and Albany, former parishioners, and current friends as well as my
wonderful family from the matriarch all the way down to our high school and college "grands." Some have already "liked" my new and improved Facebook page as well as my website and I am warmed by that. In fact, one former SoVa Diocesan youth board member has already responded to my invitation to like my new page! Wow! Thanks Philip Bond!
I started all of this after publishing my book, "Lady Father," in 2011 but I wasn't very good at the marketing part of book writing so both the website and my Facebook page didn't go very far. I posted a lot of sermons from my days as an Episcopalian serving in a tiny Methodist church in the wilds of upstate New York and I have been meticulously going through them with an editing eye finding all kinds of typos I missed. So I am cleaning them all up and in reading them I am amazed at how good a preacher Sewanee had made me. (Yes, that's a little bragging rights – I know I'm a good preacher and I know why. I had the best homiletics professor there was.)
I have also enjoyed reliving the days when I preached to the most attentive and faithful churchpeople who loved me as I loved them. I love going back and reading these because I use a lot of personal anecdotes and stories, many of which I have forgotten over the years. What a Blast From the Past! I hope you'll slip over to the Lady Father Speaks page and click on any of the titles in the right side bar or click on Lady Father – an Update and choose from the drop-down menu. There are other drop-downs with no entries – that's because I lost the energy to keep it up. I have some new sermons to post and plan to write some more articles and reflections in the near future. Hope you'll keep in touch and check some of them out. You can also click on Contact at the top and leave comments. Oh I do love to write and it's good to be back in the saddle again.
================================================
NEWER UPDATE!!
  I FOUND IT!! "Lady Father" was indeed on my old computer, an HP laptop with Windows 7. Needless to say, having had my Mac for 8 years, I couldn't remember how to do anything. I was jumping up and going to my Mac to Google "how-tos" and then back to the HP to try it. Even with a brand new battery, it kept turning off and I give you my word, I had no idea that it was ever THIS SLOW!! And I was having to use the touch pad because my mouse wouldn't work even after I changed the b
attery. So I
threw it away and went and bought a new one. I finally got the gist of it all and saved my precious manuscript as a PDF file. Then I loaded it onto a USB stick, went to the Mac, the file was not there!! Tried several times then gave up and emailed it to myself. Of course, I had some glitches there but finally it is safe and secure on my Mac. Did the same with the other files, Bio, Acknowledgements, Dedication, etc. Now I am waiting for a call from the publisher to "discuss my long term and short term goals," whatever that means. I just want to know if they can sell my book again.
So stay tuned!! I am slowly but surely getting there. In the meantime, I am continuing to enjoy my retirement, going where I want when I want and going nowhere when I want. I did my first Hospice visit, a vigil at a nursing home where the woman was actively dying. We got there and settled down to wait, comforting and talking to her and in less than a half hour, she passed away. Very peaceful and serene. Unfortunately, her family was still on the way from VA and GA so we didn't get to meet them. Met later with the Coordinator and other Hospice volunteers and all were amazed that on the very first outing, I was actually present when the patient dies. Most said they had rarely had that experience so they were calling me "Typhoon Mary," and other similar names and congratulating me on passing the hardest test on the first visit. It was a little surreal as she was in the same condition as Daddy was and her death was almost identical. I felt a twinge of a bittersweet memory as I remembered that day in South Hill when Daddy left this world.
On that note, I will leave you with this: "When someone you love dies, you never quite get over it…you just slowly learn to go on without them but always keeping them tucked safely in your heart."
===============================================
NEW UPDATE!!
I think I know where my manuscript of "Lady Father" is!!
I published it in 2011 and I didn't get my Mac until 2014 so I have been looking in the wrong places. It must be on my old laptop which is sitting on my desk right now! I was so excited when this dawned on me that I raced over and turned it on or tried to. It was very slow booting up and I had lost most of my knowledge of how to open files so I was struggling with that when a little message popped up saying th
at the battery was dangerously low. Less than a minute later, it died! So I had to order a new battery because none of the stores around here carry it anymore. It arrives today, Wednesday July 3rd and I will immediately install it and I just know I'll find my precious book. Stay tuned to this to this page and to my Facebook page (www.facebook.com/ladyfather) where I will report my success!!
BTW, I have been updating that website and I found a treasure trove of sermons and articles that I am enjoying reading. I am editing them as I read (I do tend to make typos and miss them on review). I had forgotten how good they were! LOL Yes I am touting my writing ability but at my age, I can do that without too many people thinking I'm conceited. I hope they just realize that I'm getting old and like most senior citizens, I just say what I think because I'm running out of time to do that. Check them out!
=====================================================
"LADY FATHER" is back!
 My book was published in 2011 and sold some copies but it has occurred to me that there are many of you out there who would enjoy reading my memoir. It traces my journey from my call to priesthood through the ordination process from initial application through ordination until my last 3 ministries. It is honest, straightforward, and uplifting as it documents my barriers and struggles in the process and seminary as well as in some of the parishes I served and the monumental breakthroughs from Bishops to people in the pew who were once adamantly opposed to women's ordination. It is a must read for the ordained, those entering and struggling through the process, as well as for women and men who are interested in how one woman got through it all.
  I am in the process of updating my Facebook page (
http://www.facebook.com/ladyfather
) as well as this website. I am also in the process of returning the book to Amazon.com and Books-a-Million.com as soon as I can get a copy of the manuscript which was lost when my computer died some months ago. So keep watching either this site or Facebook to find out when the book will be available for purchase. I will also probably make it into an eBook for Kindle. I have gotten such good feedback from readers that I believe it is really a good read for anybody interested in the struggle to allow women in the Episcopal priesthood. Here's a review from Jean Crew on October 22, 2014: "Susan's voice is authentic and has the Southern charm of tea on the porch in the evening. Her story is poignant and a true testimony to life's great design."   I came along in the late 1970's finding a call to the priesthood following several years in youth work both in my parish, St. Michael's in Colonial Heights, Va., and on the diocesan level where I was on the youth board and on the founding team for Happening. When I finally managed to get up the nerve to approach my Bishop, the Rt. Rev. C. Charles Vache', who was adamantly opposed to women being priests, he shocked me by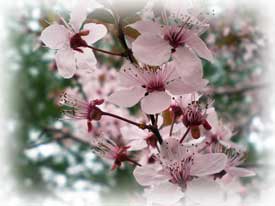 saying he would send me to seminary for a year and see how it went and I became the first woman he ever allowed to attend seminary. The ripples of shock that coursed through the Diocese of Southern Virginia were probably heard around the whole Episcopal Church! There were feelings of great joy from many people but angry and unbelieving feelings of betrayal and outrage from the Standing Committee down to the people in the pews. I was suddenly in the middle of a fire storm but something in me kept me singularly focused on one things – becoming a priest. In later years, I begged people not to call me a "woman priest" since we didn't call a man a "man priest." I also decried the title "Mother" because I felt and still do feel like it places a gender issue on the priesthood. I preferred to find other options like Pastor. I even allowed people to call me "Rev" and I even answered to "Father" from those who just couldn't call me Susan and couldn't address a priest any other way. As you can see, the whole idea of a woman being a priest was fraught with issues least of which was the Biblical one. My Bishop told me before he signed my papers to admit me to the School of Theology at Sewanee that he wasn't hung up on the Biblical language, he just couldn't imagine laying his hands on a woman's head and saying the words, "And make her a priest." It was less than 3 years before he changed his mind and ordained Iris Slocum, who graduated from Sewanee a year ahead of me, as a priest for the first time in his and diocesan history. He ordained me a deacon in February 1985, the first woman he ordained to the transitional diaconate, and I don't believe I had ever seen him beam any brighter than when he invited me to kneel in front of him on the steps. I felt the full weight of his hands pushing so hard I had to strain to stay upright. He had once told me that he pushed very hard because he wanted those he ordained to know that this was no easy thing they were doing. Wow – was he right! I've tried to remember which was harder – seminary, the ordination process, or the subsequent ministries – and I couldn't tell you. There was so much joy and excitement during all of that but there was also pain from rejection and discrimination, struggling with old traditions and those who just couldn't let them go, and problems stemming from my own abilities and shortcomings.   So it's been quite a ride and I must say I'm happy to have come to the end of active parish ministry. At 72 with 2 painful and slightly dysfunctional knees, I am more than ready to not be trying to move around a sanctuary and all its steps. I am also ready to be fed after 35 years of feeding and 12 years of absence from the Episcopal Church. I am so loving the pomp and ceremony of my beloved  Episcopal worship and have re-discovered some friendships that have long been missed.   So between Lady Father and hospice volunteering, I will be kept busy and hope to re-connect with many of you along the way.    Blessings Susan+
This site was indexed by FreeWebSubmission.com