Here's the main result of my writing career:
"Lady Father" is a narrative account of my journey through the ordination process in the Episcopal Diocese of Southern Virginia of the 1980's and the subsequent years of ordained ministry.  As the first female admitted to the ordination process by the Rt. Rev. C. Charles Vaché, seventh Bishop of Southern Virginia, who was then a strong and vocal opponent of the ordination of women, I was a "reluctant pioneer." Dubbed "the Lady Father," I have served the church for 33 years and I am offering my experiences and the insights I learned from them to others who feel a similar call and who may find themselves on a similar journey "against the flow." "Lady Father" is filled with anecdotes that will ring true with many clergy, bring hope to those aspiring to ordination, and shed light on the continuing debate in the Church over who should be ordained.  "The Process" described in the book is a journey most clergy have traveled, but my story is a unique blend of the obstacles, denials, and rejections I faced and overcame, along with the uplifting moments and spiritual growth that came out of the struggle. It is truthful and so, at times, it is painful; it is often light-hearted, even humorous; it is moving as it deals with real people, real events, and real emotions; and, most of all, it is mine – my story, my journey, my life.
My experiences as an ordained woman are a mixed bag of satisfying and fulfilling moments as well as agonizing and painful ones. I was adored and hated, extolled and maligned, trusted and questioned at every turn. I was appreciated for my gifts and accepted for my shortcomings by many while my gifts were ignored and my shortcomings were accented and publicly denounced by others. I was yelled at, accused, and castigated for "trying to steal money from the church" because I dared to suggest a reasonable salary package and when I defended my original package from attempts to decrease my benefits. As I have pondered and assessed these experiences, it is clear to me that I would not have been treated as I was if I had been a man.
I was also accepted by many as a priest with no regard to my gender and I know that I made a difference in the lives of many faithful Episcopalians. I continue to hear from people to whom I have ministered over the years and for 12 years I ministered to a tiny group of United Methodists in upstate New York who loved me and treated me like a pastor – period. They never yelled at me, rarely criticized me, and they didn't complain behind my back (mainly because they just didn't do that but also because I told them that I would leave immediately if they did!). I have been hurt too many times by the "closet complainers" and I was not willing to be the object of such secretive and destructive behavior in the church ever again. I truly found my niche in my semi-retirement and, as I have reflected on my ministry, I have discovered a strength that almost always comes from adversity along with a burning desire to share my experiences with other women (and men!) who may be facing the same or similar treatment as an ordained person or anyone facing discrimination in the church or any place.
I want desperately to help anyone who finds themselves the object of such unconscionable treatment to deal with it, rise above it, overcome it, and process it. My negative experiences no longer control my life and I would love to help others come to this point. I have written this book on my experiences in the ordination process and in parish ministry as a woman in a male-dominated field in the 80's, 90's, and into the 21st century.  That just means that I'll never stop writing and that I already have other writings you may be interested in – so keep reading on this site and on Facebook (www.facebook.com/ladyfather! Thank you for your interest and if you haven't decided to buy my book yet, now's the time!
Blessings,
Susan Bowman+ "Lady Father"
=====================================================
BUDDING AUTHORS FACEBOOK GROUP
This group is for people who like to write, who make a living writing, write just for fun, have published a book or books, want desperately to publish a book, or have published one and need to figure out how to sell it.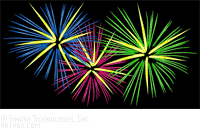 That last one would be me. I wrote my memoir in 2011 and it has been languishing in the publisher's waiting for people to buy it. Unfortunately, I am not the sharpest marketing knife in the drawer so I am starting this group looking for like authors who would like to help each other out with tips, etc. and with sharing lists or posting others' books on their own page or website. For instance, I have a website where I would start a column for Budding Authors and list your book and where to buy it.
If you are interested, please reply. As far as group guidelines are concerned, all the normal non-abusive, verbally haranguing, rude comments, etc. etc. are banned and will result in removal from the group. We are all responsible adults and everyone is expected to act as such. If not, your posts will be removed.
Hope to hear from all you Budding Authors soon.
Rev. Susan Bowman
July 6, 2019
Glenmont, NY