The "Lady Father" has entered yet another career – Home-Based Travel Agent/Consultant. Combining a passion for travel and the Gospel of Jesus Christ, Susan Bowman Travel Consultant (http://bookemsusan.com) presents a great OFFER . . . If you are interested, just click here…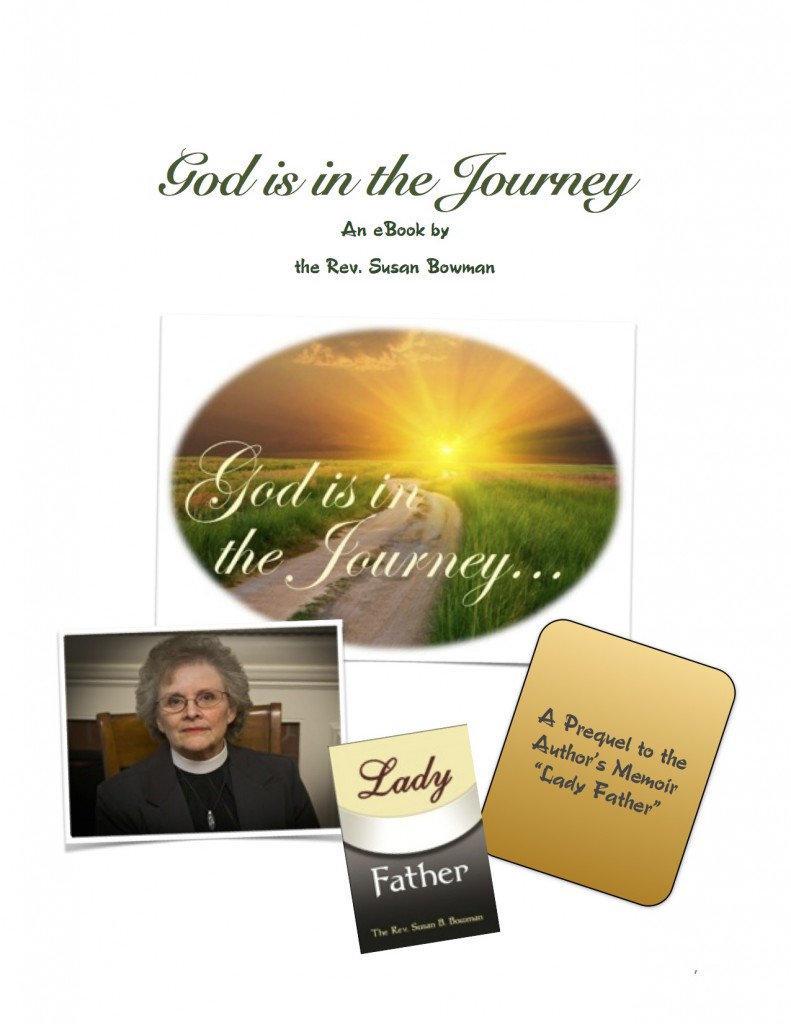 Visit http://bookemsusan.com for more exciting deals on travel to anyplace, anytime!
=============================================================
Since I have been preaching for more than 30 years, I believe I have reached the place where "when I speak, people listen." At least when I get in a pulpit or when I face a congregation with a prayer book in my hand, I actually command silence (well, almost). I've done a lot of other public speaking, such as keynote addresses, retreats, and even some theological conversations with various people. It can be heady sometimes, but I am still constantly amazed that people really are listening to me and figure it has to be God doing that for sure!
Since publishing my memoir, Lady Father, I have felt a strong call from God to continue "speaking" to his church and so I have formed a new ministry, "Lady Father Speaks," and am available for public speaking engagements as well as retreats (Vestry/Parish retreats, youth retreats, spiritual retreats, and a retreat that I have put together called "Journey With God." My journey into priesthood and since has been a journey with God; in fact, I have learned that God IS in the journey so that, unless we recognize God's presence in our lives, we end up doing our own thing and not very well. We also miss the incredible things God does when we let him have free rein. My retreat is designed to help retreatants to find God's presence in their own journeys. I provide all meditations, worship, and music, as well as any personal discussions as needed. If you are interested in a retreat for yourself or a group, please contact me at revsusan@ladyfather.
* * * * * * * * * * * * * * * * * * * *
This site was indexed by FreeWebSubmission.com